Are you ready to get the musty winter smells out of your house and get a jump start on spring cleaning?  The Sh-mop and Carpe Diem's steam cleaning service will give you back your fresh, clean floors just in time for spring!
The Amazing Sh-Mop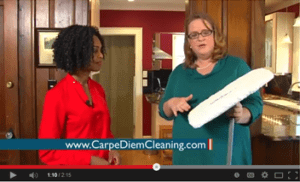 If you love your Swiffer but are looking for something more eco-friendly, you've got to check out the Sh-mop!
The Sh-mop is easy to use and reuse — simply toss the reuseable mop cover into the washing machine and you've got a fresh mop.
CLICK HERE to learn more about the amazing Sh-mop!
At Carpe Diem we love the Sh-mop! It helps us clean your hard-surfaced floors easily and effectively, and since the mop cover is removable we're able to use fresh covers in every house.
Carpet Cleaning Reminder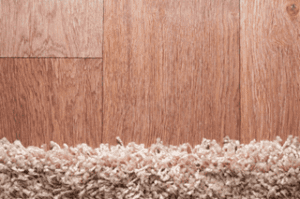 It's almost spring cleaning time!  Get a jump start on your spring cleaning by scheduling your carpet cleaning with Carpe Diem.  We even clean upholstery!  Once your floors are clean and fresh, you'll be ready to tackle the rest of your home.  Go ahead and download our Carpet Cleaning Checklist to get things started.
You can give us a call 919-682-5326, or shoot us an email info@carpediemcleaning.com to schedule your carpet cleaning today!