This is Daly, Carpe Diem's Branch Manager, checking in today with an interview of Jenny our bookkeeper on her 6-year anniversary with Carpe Diem!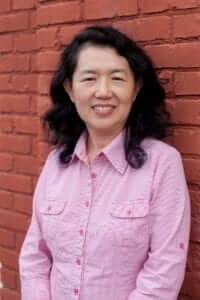 How did you start at Carpe Diem?
I moved to the Triangle area from Albany, New York, over six years ago. After my family settled down, I was looking for a job. I found Carpe Diem Cleaning to be the right place where I could enjoy the pleasures of the moment and not worry about the future.
What do you like about working at Carpe Diem?
Carpe Diem is a nice, comfortable workplace with smart and organized management.
Any advice for preparing your home for a cleaning?
Before your cleaning team comes, put a note on some items which are easy to break or put the items in a certain place where they won't be cleaned. It's not about the reimbursement from the cleaning company; it's about the item which you love but can't find the replacement.
As of this month, Jenny has been with us for 6 years.  We appreciate her sweet spirit, her great laugh, and how she keeps all of our bookkeeping and paperwork under control.  Jenny lives in Cary with her husband and younger daughter, still in high school, while her other daughter lives and works in Atlanta. We have loved having you as a member of our office team for so many years!
Ready to book your next clean day? We offer house cleaning services in Cary, so give us a call today!