Looking for ways to save on heating and cooling costs while keeping your air at home healthy?  These two tips will improve your air quality, the life of your HVAC system (one of the most expensive appliances to replace) and keep your home at just the right temperature for YOU.
One of the best ways to build habits is to set triggers around those habits.   This Sunday is Daylight Savings Time, and though we're losing an hour, it's the perfect time to change your filters and fans.  Set a reminder on your calendar to turn your clocks ahead one hour on Sunday, March 12th (2:00 am will become 3:00 am).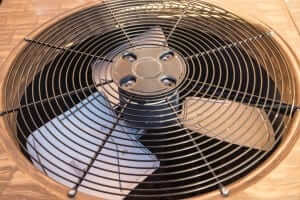 HVAC
Call your HVAC guy to come and check out your system and give it a tune up. You'll be beating the rush of all those calls he'll get when things start heating up in March.
Haven't changed your air filters in a while?  Make sure that you're changing them monthly during winter and summer when your HVAC system is working the hardest.  During spring and fall, you can change them every three months if you have a pet-free home and good quality air filters.
If you suffer from allergies or notice your air quality going down, changing your filters will improve your air quality and preserve the life of your HVAC system since it keeps out dust and other particles that clog up the system.  Let's take a second to breathe that in.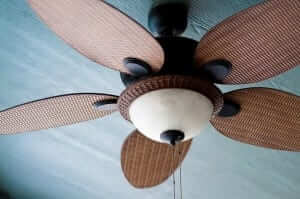 Ceiling Fans
When you turn your clock forward, it's time to turn your ceiling fans back! Make sure your ceiling fans are spinning counterclockwise to force cool air downwards. When your fans are spinning clockwise they will create an updraft that will force warm air down downwards.  In spring, we want to prepare our house for the summer heat and use our fans efficiently.
This downward flow of air creates a windchill effect, which will make your home feel cooler than it is! Then you can raise your temperature and save your hard-earned money for something more fun–like spring break!
Bonus Tip
Pollen season in North Carolina lasts pretty much from March until September, with the worst of the yellow stuff plaguing us through March and April. Get some allergy medicine (antihistamines and/or nasal washes) now so you'll have it when you need it!
By forming the habit of changing your fans and filters with the time change, you'll be able to breathe easy as the seasons change.  Now go out there and make your home fresher and cooler!