Durham House Cleaning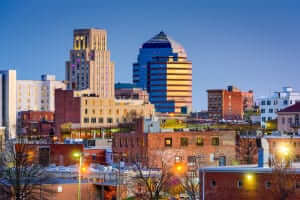 Durham is where it all started, way back in 1994! Our founder and CEO, Wendy Clark, dreamed of starting a business that would have a real impact on her community. Now over 20 years later we employ 30+ employees and have over 500 regular clients in the Triangle area.
We love Bull City and are a proud member of its amazing local business scene. Our company exists to add value to people's lives, to fuel the community, and to act as a bridge between individuals from different backgrounds.
We provide regular cleaning services for clients in Durham on a weekly, biweekly, and monthly basis. We also offer Deep Cleaning and Move In/Out Cleaning services.
Contact our Durham Main Branch for a FREE Quote and to schedule your cleaning!
Call: 919-682-5326
Email: info@carpediemcleaning.com
Durham homes located in 27713 please contact our Southpoint Branch!
Call: 919-682-5326 ext. 2013
Email: southpoint@carpediemcleaning.com
Carpe Diem FAQs
Q: What are your hours?
A: Our teams clean Monday through Friday, between the hours of 8:00 am and 5:00 pm. During the November-December holiday season we also have select Saturdays available!
Q: Are you used to working with pets?
A: Many of our clients have pets as part of their family and we do our best to accommodate them while we clean! Our teams are mindful of not leaving doors propped open for escape artists. However, if your pet tends to be aggressive around strangers, we ask that you please secure them for the day of the cleaning.
Q: What is the difference between a Deep Cleaning and a Move Out Cleaning?
A: A Deep Cleaning is for furnished homes and includes all exposed surfaces, a Move Out Cleaning is for empty homes and includes the insides of cabinets and drawers, inside of oven and refrigerator, inside glass of windows, seals of windows, and any porch areas.
Contact us for your FREE Quote and to schedule your cleaning!
Carpe Diem Cleaning – Durham
902 Pearl Street
Durham, NC 27701
This is Daly, Carpe Diem's Branch Manager, checking in today with an interview of Maria on her one-year anniversary with Carpe Diem! How did you start at Carpe Diem? I heard about Carpe Diem from a former employee. What do you like about working at Carpe Diem? I enjoy working with my co-workers and […]