The holidays are fast-approaching, and with the holidays comes the chance to travel to visit loved ones!  If your family pet isn't up for a trip away from home, consider hiring a pet sitter!  Having your pet stay in their own home can be easier for them in your absence.  Here are some tips on finding and hiring the perfect pet sitter for your furry friend!

Where to Find Pet Sitters
You'll want to make sure that anyone who you're giving a key to your house to is reliable and trustworthy.  These days it's easier than ever to find pet sitters who are reliable and a great fit for your pet.  You can view profiles of pet sitters on sites like rover.com and care.com and sift through reviews of them as well.
You can also ask for recommendations for pet sitters in the Triangle through sites like the neighborhood social network nextdoor.com or a local Facebook group like SoDu Parents Posse.  While reviews can help you to weed out sitters who might not be a great fit for your family, you never truly know what someone is like until you meet them!

How to Interview Your Pet Sitter
If the sitter who you have in mind hasn't met your pet before, schedule an interview so they can meet you and your pet at your home.  That way you can ask about their pet experience, how they would deal with things if your pet isn't having a good day (indoor cat gets lost outside, dog won't eat, etc.), and see how they get along with your animal.
If you have a dog, consider going for a walk with the pet sitter to see them in action. If you have a cat or other animal, make sure they get along with your pet and feel comfortable handling it. You will, of course, want to make sure that your pet sitter is knowledgeable about caring for pets and is comfortable caring for yours.  Someone who has experience only with large dogs wouldn't be the best person to feed your child's snake while you're away from home. ;-)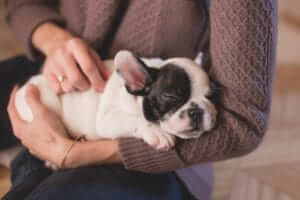 If your pet generally takes a while to warm up to new people, they may not bond with the potential pet sitter right away.  However, if she/he is patient, knowledgeable and comfortable with your pet, they could still be the right person to care for your pet.
Make sure to discuss what your expectations are from them as your pet sitter.  Will they stay at your home for the duration of your trip? Or would they visit just to feed your pet and clean out the litter box?
Do you want to receive a picture or video of your pet each day that you're away?  Or would you rather your pet sitter only contact you in case of an emergency? Setting expectations from the start will ensure peace of mind while you're away from home for both you and your pet sitter.
Let us know below what kind of pet you have!
Don't forget that we offer house cleaning services in Raleigh!  You can come home from your holiday trips to a sparkling clean house.