About Us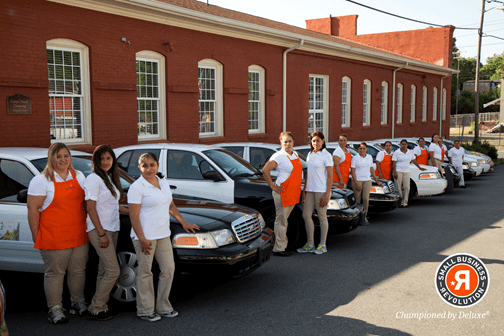 Carpe Diem was founded in 1994 by a young entrepreneur, Wendy Clark. She began at the age of 20 with $100, three potential clients, and a dream to create a company that would impact her community. Having grown from a one-woman enterprise to a multiple-team service, our company's top-rate operations have developed organically from its own growth.
We take pride in what we do, and we treat our clients and their homes with respect and professionalism. We are committed to excellence, in our services and in our communication with clients and staff. We want to be on the same page as our clients from day one, with open and clear communication about expectations and how we can best meet their needs.
Carpe Diem's mission is to "Seize the day, one clean house at a time." We aim to provide an affordable service which truly meets the needs of both our clients and our employees. We believe that economic development is the key to changing lives. Our clients get more time to do the things they love and to see the people they love, while our employees are empowered to take care of the people they love. Our company exists to add value to people's lives, to fuel the community, and to act as a bridge between individuals from different backgrounds.
Today, Carpe Diem Cleaning is the largest locally-based residential cleaning service in this part of North Carolina, continuing to uphold its reputation as the premier residential cleaning company in the RTP area.
Our Staff
Our friendly staff are ready to answer your questions!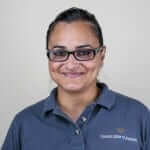 Daly Orsini, Branch Manager – Daly loves being a part of the Carpe Diem family, and enjoys being of service to others. Originally from Puerto Rico, Daly moved with her family to Boston, MA, as a child, and has lived in the Durham area for the past 5 years.
An experienced communication and administrative pro, Daly's concentration in college was Liberal Studies, and for several years before joining Carpe Diem she worked at an immigration law firm. Daly loves to help people and be a source of support. She uses her excellent customer service and communication skills to effectively manage her teams and ensure that her clients are satisfied.
Daly loves spending time with her three children, singing in her church's worship team, shopping, and having family dinners.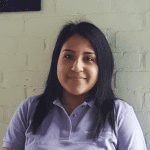 Andi Delgado, Assistant Manager –  Andi is passionate about great customer service and loves engaging with the diverse community of Carpe Diem's clients and team members. She plays a key role in ensuring excellent service by inspecting the quality of the teams' work and prepping the teams each morning on their jobs for the day.
Andi has the impressive achievement of having worked her way up from house cleaner to supervisor to Assistant Manager. Her experiences have given her a valuable and unique perspective which helps her to better communicate with both clients and teams.
She lives in Durham with her husband and three daughters. In her free time she enjoys skating and spending time with her daughters at the park, and is currently enrolled in a degree program.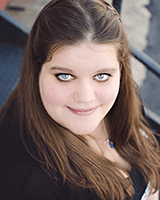 Madeline Peacock, General Manager, Triangle Branches – Getting thirty people to fifty job sites each day is no easy task, but Madeline Peacock makes it look like a breeze.  With a sharp mind for problem solving and a clear communication style appreciated by our clients and team members alike, Madeline keeps the day-to-day operations running smoothly.
After managing restaurants for 10 years (starting in the bakery department and working up to GM!), Madeline brings a keen ability to adapt to circumstances and understand people, which makes her team love working with her through the exciting challenges of each day!
When she's not training a team or creating a client-happy, fuel-happy schedule route, you can find Madeline hanging out with her beagle-shepherd mix, Foxey (after Jimi Hendrix's "Foxey Lady"!) and exploring new restaurants with her boyfriend, Braxton.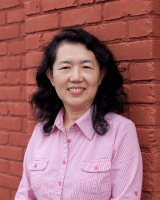 Corporate Staff: Jenny Zhang, Bookkeeper – We needed a bookkeeper on our team with a fierce dedication to detail and found exactly what we were looking for with Yingkui "Jenny" Zhang. Originally hailing from Liaoning, China, Jenny and her family have made their home in the US since 1992 and Jenny has been a part of the Carpe Diem Cleaning team since 2011.
Making sure our accounts stay straight and up-to-date, Jenny puts her Accounting degree from Oregon State to good use with our company!  Patient, caring, and not one to let a detail slip by unnoticed, our office loves having Jenny on our team.
When she's not scheduling payments or updating accounts, you can find Jenny at her cooking club, taking dance lessons or teaching Chinese at the Raleigh Academy of Chinese Language.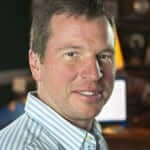 Corporate Staff: Scott Rockafellow, Business Manager – Scott plays an important role on the Carpe Diem team by overseeing our operations. He also enjoys working with Wendy to encourage her skills as an entrepreneur.
Scott has an MBA from NC Central's School of Business and an undergraduate Management degree with a concentration in Accounting and Finance. From 2001 to 2013 he worked at the North Carolina Small Business and Technology Center (SBTDC) counseling small business owners and teaching a Business Planning course. Prior to joining the SBTDC, Scott owned his own business and worked in several other small businesses for 12 years as the VP of Sales, National Sales Manager, and Marketing Director.
Scott lives in Cary with his wife and two teenage children. He enjoys UNC football and basketball, coaching and playing hockey with his son, and hanging out at the lake every chance he gets.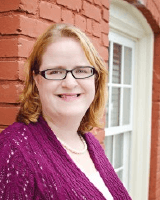 Corporate Staff: Wendy Clark, CEO and Founder – Wendy Clark founded Carpe Diem Cleaning in 1994 as a young entrepreneur eager to make a difference in her community. Her life background, including spending formative years abroad, spurred her desire to create a service known for its excellence while providing resources for others in need of opportunities. Today, the rapidly growing business serves over 500 clients, making it the largest locally-based residential cleaning service in the area.
Wendy and Carpe Diem Cleaning have been recognized for excellence in entrepreneurship and small business growth, receiving Durham's 2001 Micro Business of the Year Award and the Durham Chamber's 2010 Medium Business award.  Carpe Diem has continually been a finalist in The Independent Weekly's Best of the Triangle poll, winning the "Best of Housecleaning" award in 2012, 2015 and 2016. In 2013 Wendy was awarded the Martin Luther King Keeper of the Dream Award by the city of Durham.
Wendy's intense desire to give back to the community motivates her work to improve her hometown of Durham and its impact on surrounding cities. She focuses on programs to help underprivileged children, and is a regular speaker for events geared to develop entrepreneurs. In 2007 she purchased the abandoned Farmer's Exchange building in Northeast Central Durham and transformed it into beautiful community office space for small businesses and nonprofits. Wendy believes strongly in being an integral team player within the community and always strives to model principle-based integrity.
Community Engagement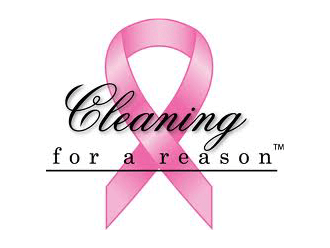 Cleaning For a Reason
We believe that no woman should have to fight cancer and worry about having a clean home. Carpe Diem Cleaning partners with Cleaning for a Reason to provide free housecleaning services to women receiving treatment for cancer.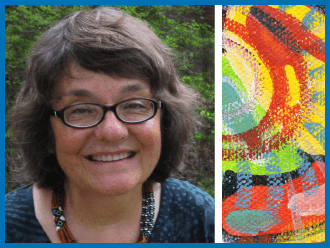 Edie Cohn
We believe that art is essential for a thriving community. That is why we joined with local artist, Edie Cohn, to bring visual expression to the experience of Carpe Diem Cleaning. Edie's art is featured on most of our printed materials as well as on our fleet of cars.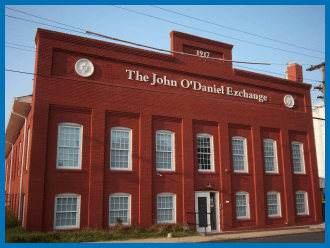 The John O'Daniel Exchange
In 2007, Carpe Diem founder Wendy Clark purchased the abandoned Farmer's Exchange building in Northeast Central Durham and transformed it into beautiful community office space. The Exchange provides affordable office space and a community atmosphere for many small businesses and non-profits and is home to Carpe Diem's offices.
Environmental Stewardship

We're committed to providing quality cleaning services that are safe and sustainable for employees, clients, and the environment.
Our long term goal is to continue to find creative sustainable solutions for the challenges of conducting business in a changing world. We want at all times to treat people and resources with respect and dignity. We care about the people within the local communities we serve, and therefore have a responsibility to positively impact the environment of those communities. Additionally, as participants in the global economy it is also our objective to contribute positively to the health of the Earth's environment at large, and to protect its precious resources.
Some of the ways in which we practice environmental stewardship are:

Using cloth towels instead of paper towels
We use cloth towels for cleaning, which can be washed and reused many times, while paper towels can be used only once before having to be tossed in the garbage. We also use cloth mop covers which can be washed and reused many times, unlike Swiffer pads.

Using eco-friendly cleaning products
We use cleaning products that will have a low impact on the environment as much as possible, such as water, vinegar, and hydrogen peroxide. We try to keep using bleach-based products to a minimum, and only in areas where sanitation is important.

Maximizing the efficiency of driving routes
We work to create efficient driving routes for our teams to reduce carbon dioxide emissions and wear and tear on vehicles.

Recycling and reusing items
Both in our office and in our clients' homes we participate in recycling all recyclable materials.In our office we reuse items as much as we are able, such as using worn cloth towels for cleaning our office when they are no longer acceptable for use in our clients' homes, and using parts from old vacuums to fix new ones.

Buying in bulk to reduce packaging
We buy products in bulk as much as is possible in order to reduce packaging.

Repurposing vehicles
The majority of our fleet of vehicles are police cars that have been repurposed for our teams.

Transforming unused space into office space
Our office is housed in a historic building in East Durham which was transformed from an abandoned warehouse to community office space.

Fostering an environment of sharing and exchange
We encourage our employees to bring unwanted clothing and household items to pass on to others, so that employees can utilize existing resources rather than purchasing new materials.