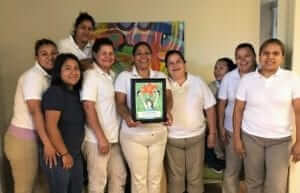 We are so excited to announce that Carpe Diem has been voted 2017's "Best House Cleaners in Durham" AND "Best House Cleaners in Orange/Chatham" in The Independent Weekly's "Best of the Triangle" competition!
This is actually the third year in a row that we've won this award, and we are so incredibly grateful for the support of our amazing clients, friends, and fans.
Click here to check out the rest of 2017's Best Of winners!
Thank you so much for voting and showing your love and support, both for us and for other awesome local businesses! We couldn't do what we do without you.