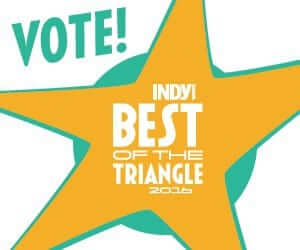 We're excited to announce Carpe Diem is in the running for the Indy Best Of The Triangle Awards 2016!!
Help us win "BEST HOUSE CLEANERS IN DURHAM COUNTY!"
Thanks to your help we were among the TOP 4 Nominees in the Durham House Cleaners category and we have made it on to the FINAL BALLOT!
Now you can show your love and help us win "Best House Cleaners in Durham County" by taking 30 seconds to cast your VOTE:
1. Click this link to go to the ballot 
2. Scroll down to "House Cleaners in Durham County"
3. Click the "Vote" button next to "Carpe Diem Cleaning"
The polls close on Sunday, May 15th, so don't delay in casting your vote!
Thank you so much for your support! We are truly blessed to have the most amazing clients, fans, friends and family!